Chicken Cordon Blue..... discounted!
running out of food, ideas and getting lazy to cook. Boss2 suggested we make chicken cordon blue, some chicken thing with bread crumbs....... well, we've got the ingredients.... lazy to make it exactly like it, we minus the bread crumbs, slit an opening on the fillet and stuff away with watever we wanted....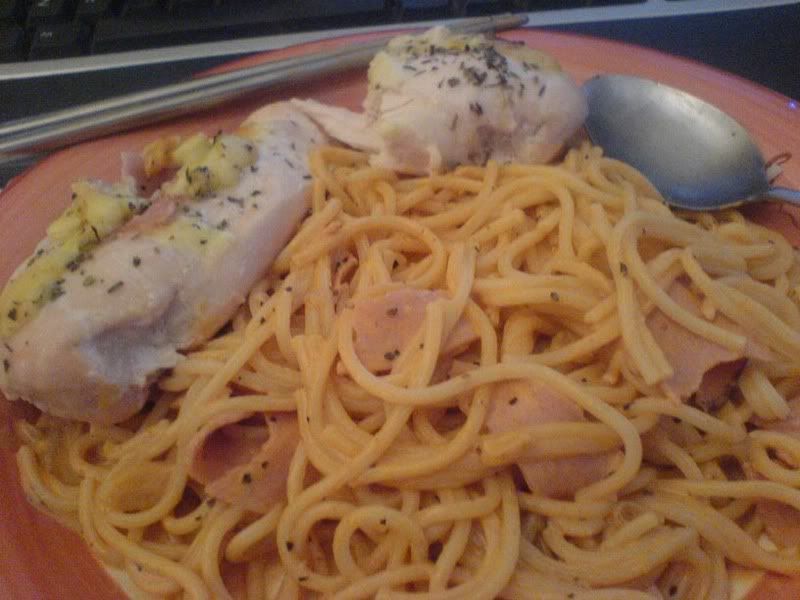 Lesson to learn:
bosses are good. hahaha!!!
Posted at 03:45 am by
dude1