Hokkien Mee experiment...
on Monday, we finally managed to get all our ingredients ready for hokkien mee. which actually was pretty easy to cook, just that......... some part went real wrong! we only realised when we got to our fren's place, that he doesnt have serbuk pati ayam, but instead cubes.... so being stupid and hungry, we threw in a whole cube as stock for 3 plates of noodles, which was clearly way too much! hahaha!!!!!!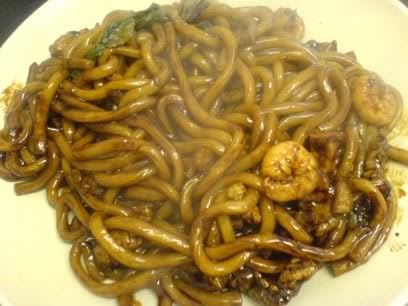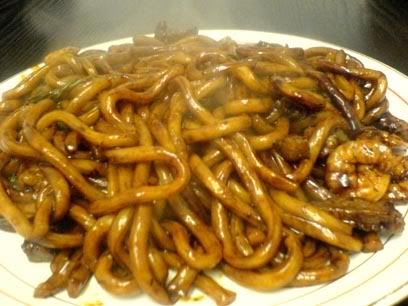 substitute the noodles with udon, cuz we cant find 'dai lok mee' here. hehehe.... it came out pretty well, just that the stock we put in, made it waaaaaaay too salty!
Lesson to learn:
pati ayam cubes are killers!!!
Posted at 12:23 am by
dude1