yesterday, our housemate suggested we do another house dinner.... she was cooking the dishes, but it was all veges! so she asked if we could whip up a meaty dish. hahaha! so, remembering that i just tried out a new recipie just last week, i decided to give it a go again.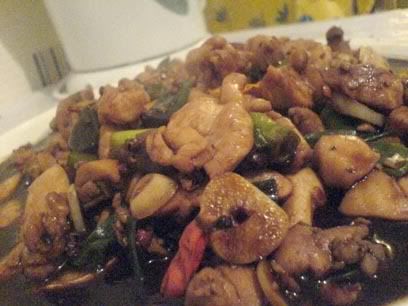 i present u....kung poh chicken! hmm..... havnt had this for ages!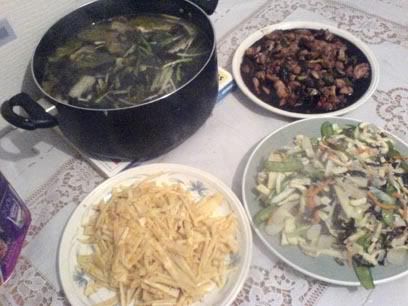 her chillie bamboo shoots, mixed vege with egg, and seeweed pickled vege soup...... wooooh! authentic china dishes man! never heard or seen it before back home!
Lesson to learn:
i guess i dun need to repeat myself again....
Posted at 12:32 am by
dude1